Religion and spirituality can play a role in a person's decision-making process regarding their diet, the use of medicines derived from animal products, their level of modesty, and the gender they prefer for their healthcare providers. Certain faiths adhere to stringent prayer schedules, which can make it difficult to receive necessary medical care. When it comes to making challenging medical decisions for patients and their families. Online chat offers a convenient and accessible means of addressing challenging medical decisions for patients and their families, ensuring that their beliefs are taken into consideration while receiving the necessary care.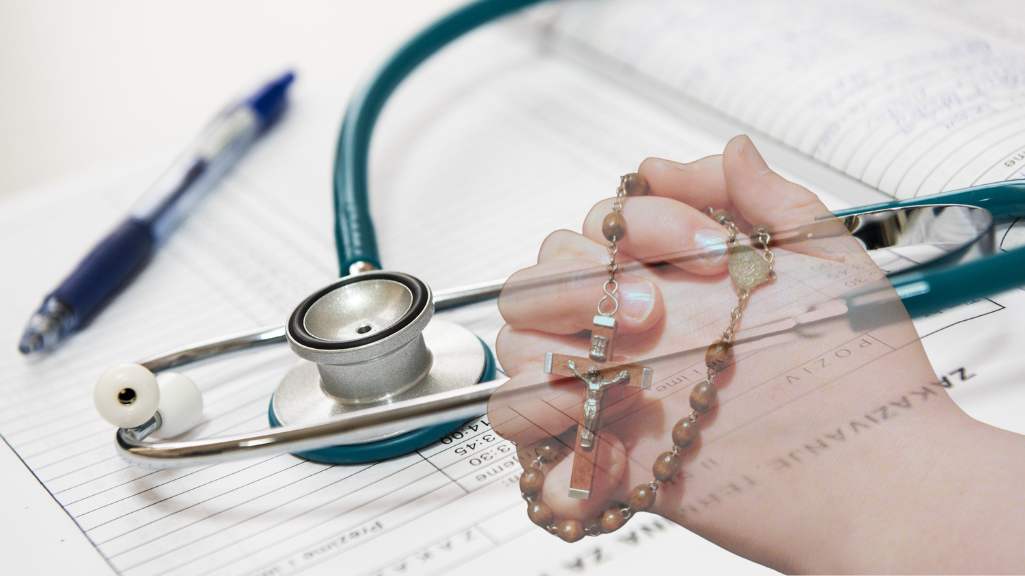 Spirituality or Religion to be Integrated into Medical Care so long as the following:
1. Healthcare providers open the channels of communication with their patients.
2. It is possible to build trust between a physician and patient by listening to the patient's beliefs and perspectives on their faith, as well as how those beliefs are connected to the patient's health.
3. Keeping a watchful eye on patients' spiritual and religious beliefs and practices can result in earlier patient release dates, fewer medical errors, and stronger communication between the patient and the healthcare provider.
Other Possible Outcomes
The following are some of the ways that a patient's religious beliefs may prevent them from receiving certain types of care:
1. Hindus: According to Vaishnavism, the primary school of thought within the Hindu religion, it is impious to kill any animal, but particularly cows. As a result, the practice of utilizing any pharmaceuticals, implants, skin grafts, or medical dressings that contain components derived from pigs or bovines is forbidden by the religion (Lamotte, 2018).
2. Muslims: "Sunni and Shiite Muslims are in agreement that any medication, medical dressing, or implant that contains porcine ingredients should be avoided. " However, even they will make exceptions in the case of an emergency or when there are no other medications or materials available.
3. Buddhism: Some Buddhists may have strong culturally-based concerns regarding modesty, such as how they should behave when being treated by someone of the opposite sex.
4. Families have the right to ask that, after a patient has passed away, the deceased person's body be kept available to them for a certain number of hours so that they can perform any religious rites that they deem necessary.
The Downsides of Being Overly Religious
Patients' religious beliefs can have a significant impact on how they view their bodies, their health, and the role that medical intervention plays in their lives. Even though God is considered to be the "Divine Physician" in some branches of Christianity, such as Eastern Orthodox Christianity, traditional medical interventions are still permitted. Some people believe that discussing matters of religion is outside of their area of expertise, while others worry that they will offend someone or cause a disagreement if they do so.
Conclusion
In conclusion, religion and spirituality can have a significant impact on a patient's healthcare decision-making process, and healthcare providers must be willing to take these beliefs into account. By opening channels of communication, building trust, and keeping watchful eyes on patients' religious and spiritual beliefs and practices, healthcare providers can ensure that patients receive the care they need while respecting their beliefs. However, it is essential to be aware of potential conflicts between medical interventions and religious beliefs.